We carriy a wide range of fire rated ceiling and floor systems with fire resistance of up to 240 minutes. Generally, Our ceiling and floor systems provide horizontal fire barriers to prevent vertical spread of fire.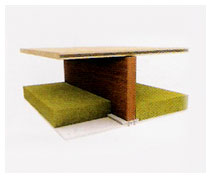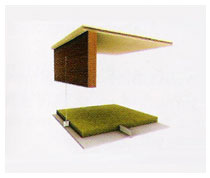 Our Ceilings and floor systems have been extensively tested and assessed to provide resistance to fire from above, below or above and below. They satisfy the integrity and insulation criteria. The flooring systems not only meet the integrity and insulation criteria but also meet the loadbearing capacity (structral adequacy) criteria of the British and Australian national standards.
Our Ceiling and floor systems require less material to achive similar fire resistant levels when compared to the industry average. This can lead to more simplified construction methods than the standarard equivalent. It helps to increase productivity and reduce overall installation costs.